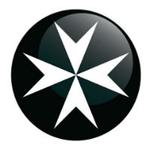 We save lives, be the difference!

ABOUT US:
Our vision is 'Everyone who needs it should receive first aid from those around them. No one should suffer for the lack of trained first aiders.'
WHY OUR WORK MATTERS:
As a Youth Team volunteer, you'll be trained to provide our young people with both life skills and life saving skills, all while having fun!You'll be volunteering with Badgers (aged 7-10) or Cadets (aged 11-18). You'll help to support them to care for others, gain new experiences, and learn important life skills, including first aid.You'll have the chance to design your own role. This could involve running fun activities, such as outdoor events, summer camps, or providing more 'behind-the-scenes' support.You'll also have the chance to learn first aid. As well as the opportunity to become a Youth Leader with the support and guidance from a friendly volunteer manager.'Volunteering's taught me so many things that will help with my career – everything from interview skills to writing better emails! I've also gained communication, listening and presentation skills. Now I can stand up in front of a group and not shy away. I love empowering young people – it's inspiring.'This is a flexible volunteer role. Whether it's once a week or once a month, you can volunteer as much or as little as suits you and your lifestyle.This role is exempt from the provisions of the Rehabilitations Offenders Act and as such an Enhanced DBS check will be required.
OUR VALUES:
Humanity, Excellence, Accountability, Responsiveness and Teamwork
THINGS WE ARE PROUD OF:
We are the nation's leading first aid charity
WHAT WE LOOK FOR IN OUR PEOPLE:
We want someone with a passion for work with young people who can help us to deliver our Youth programmes
HOW WE ARE DIFFERENT:
In addition to experience of working with young people, we can provide you with first aid training and development opportunities in events first aid and health and social care.
Our Opportunities
Youth Leader - St John Ambulance
Min. 0 Weeks Minimum weeks

Youth Leader - St John Ambulance