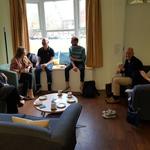 Teesside University Faith and Reflection Service
We provide support faith, spiritual and pastoral support to staff and students at the University.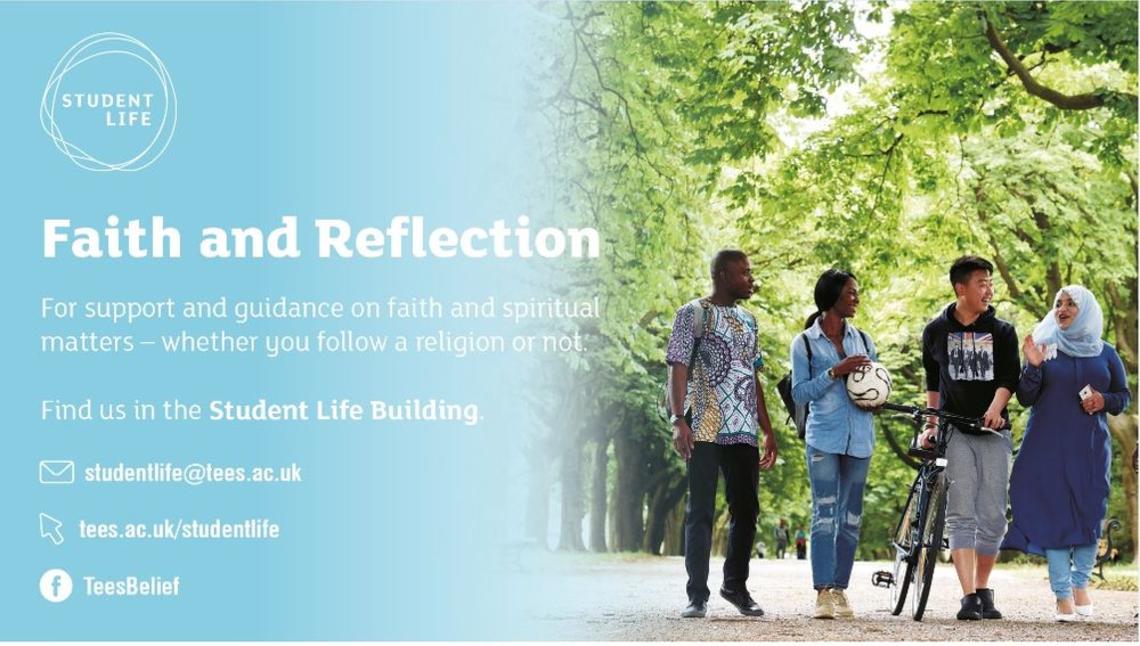 ABOUT US:
Emma Davisworth is the Student Adviser for Welfare and Community at the University who is supported by a team of Associate Faith Advisers. We are based in Student Services and can be found in the Student Life Building. We are accessible for everyone, not just people who follow a particular faith. We provide pastoral and faith support for staff and students. We also provide activities and events for staff and students to get involved with. These range from well being activities with faith origins to learning sessions over lunch. Our faith and belief rooms are located in Education House on Woodlands Road. Here you will find dedicated Muslim prayer facilities and a reflection room for all.
WHY OUR WORK MATTERS:
We want staff and students to feel that they are able to express their beliefs and faiths whist being on campus. We want to promote cohesion and we are available to support not just with faith and belief matters but also with pastoral matters. We are here for everyone.
OUR VALUES:
We are here to support everyone
WHAT WE LOOK FOR IN OUR PEOPLE:
Honesty, selflessness, willing to get involved and help out, empathy
HOW WE ARE DIFFERENT:
We are a University based service, we are new as we have replaces what once was the Chaplaincy which was a more traditional way of providing faith support on campus.
Our Opportunities
International social
Teesside University Faith and Reflection Service
Min. 6 Weeks Minimum weeks