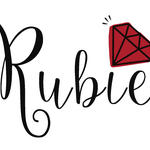 Rubies supports girls in Middlesbrough and Redcar & Cleveland to increase self esteem, build resilience and stay safe. We provide workshops, courses and social activities to help girls recognise their strengths and know their true worth.

ABOUT US:
Rubies is a small local charity focused on empowering girls. It was establised in 2018 after national research concluded that girls growing up in the Middlesbrough area are the most disadvantaged in the country.
Our co-founders, Liz & Krista, were determined that local girls should hear a more positive message about their potential and their futures and soon the first Rubies self-esteem programme was launched in schools.
We now have links with 30 primary and secondary schools across Middlebrough and Redcar & Cleveland and we also provide confidence-building activities for girls out of school hours.
WHY OUR WORK MATTERS:
We start supporting girls in Year 6, just before they move to secondary school, as research has shown that this is a key time for girls in terms of their confidence and self-esteem.
We understand that girls living in Teesside can face additional challenges, such as poverty, trauma and violence, and we want to remind them that, despite these challenges, they have great potential and worth - that they are rubies!
OUR VALUES:
Respect Understand Believe Inspire Encourage Stay Safe
OUR AWARDS:
2021 - Winner - Volun-tees Award for Outstanding Organisation 2020 - Finalist - Charity/Voluntary Group Tees Businesswomen Awards 2019 - Finalist - Best Start-Up Love Britain Awards 2019 - Winner - Community Contribution - Inspiring Women Awards
THINGS WE ARE PROUD OF:
We have provided support for over 600 girls since the charity was founded in 2018! BBC and C4 presenter Steph McGovern is our patron and she has helped us provide exciting opportunities for girls that we could never have arranged ourselves.
WHAT WE LOOK FOR IN OUR PEOPLE:
We are looking for volunteers to support our work in and out of schools*
We would love to hear from people who are:
Compassionate
Empathic
Non-judgemental
Committeed
Reliable
Adaptable
The roles we offer are particuarly suited to students studying education, youth studies, psychology and counselling but we are open to hearing from people from all backgrounds and courses.
*We are looking for female volunteers only for face to face work with girls. This is for a genuine occupational reason as set out in Schedule 9, Paragraph 1 of the Equality Act 2010. Other roles are open to all applicants.
HOW WE ARE DIFFERENT:
We were nominated for, and won, an Outstanding Organisation Award from Volun-tees in 2020. This was due to the way we care for our volunteers!
We work hard to make people feel part of our team and we hope that volunteers feel as valued as the girls we support - we simply couldn't do all we do without people giving up their time to make a difference .
Volunteers can access high-quality trauma-informed training thoughout their time with Rubies, as well as regular supervision, support and expenses etc.