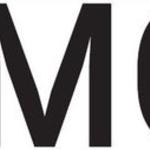 We inspire futures. As part of the Science Museum Group we at Locomotion share stories that shaped the world. At the Birth Place of the Modern Railway we house over 70 vehicles of the National collection and tell their stories to help inspire the next George Stephenson or Timothy Hackworth.

ABOUT US:
Visit us and you can marvel at iconic locomotives, watch engineering work in progress in the Workshop. Open all year around we attract around 200,000 visitors a year and thousands of school groups. We has host large family events and major touring exhibits, and are a great day out.
WHY OUR WORK MATTERS:
Their is a engineering skills cab in the country and by inspiring the next generation we can help fill it. We are also a more part of our local community and as a museum we strive to help those around us and ensure we are open for all.
OUR VALUES:
Inspire Futures, Spread STEM
WHAT WE LOOK FOR IN OUR PEOPLE:
Engaging, Friendly, Relaible
HOW WE ARE DIFFERENT:
We are a national Museum in the heart of County Durham
Our Opportunities
Tour Guide Volunteer
Min. 0 Weeks Minimum weeks