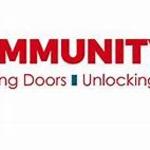 Youth Support Groups @Thirsk, Northallerton and Stokesley
Volunteer as part of a team to support the delivery of youth Support Groups delivered by Community Works. The role of the volunteer will be to assist senior staff to build positive relationships with children and young people, acting as a positive role model and challenging negative behaviours and attitudes where necessary. The volunteer will actively support individuals to participate in the activities.

ABOUT US:
Youth organisation aiming to increase social participation and cohesion within the community.
Thirsk Youth Support Group
Monday 4-5pm Years 5 and 6
Monday 5:30-6:30pm Years 7, 8 and 9
Stokesley Youth Support Group
Tuesday 4-5:30pm Years 3, 4, 5 and 6
Northallerton Youth Support Group
Wednesday 4-5:30pm
The Youth Support Groups run weekly through school term times, during the school holidays trips and activity days are run for the children and young people.
WHY OUR WORK MATTERS:
Our work is paramount for children and young people as we provide a safe place for them to get creative, talk, have fun, be listened to, ask questions, bake, educate and stay active.
OUR VALUES:
Integrity – We conduct our business in an honest, transparent and ethical way. Involvement – We involve our members in developing and giving feedback about our activities and every service-user is supported to take part in our programmes, opportunities and activities. Inclusivity – We have high regard for the feelings, wishes and rights of others. Openness – We are committed to a culture of teamwork and cooperation. Quality – We strive for excellence in all our activities. Community – We will complement, rather than duplicate, the resources available in our community, collaborating with other agencies and partners when it is appropriate to do so.
WHAT WE LOOK FOR IN OUR PEOPLE:
Tasks and responsibilities
• To ensure that all children and young people are made to feel safe and welcome.
• To attend The Clock's Induction Training and any further training as necessary.
• To actively support senior staff with the delivery of a youth programme(s).
• To act as a positive role model and set standards of behaviour when volunteering.
• To encourage and inspire individuals to reach their full potential.
• To challenge peoples' negative attitudes and behaviour in an appropriate
manor.
• To inform senior staff about any issues of concern.
• To adhere to Community Works safeguarding procedures, Confidentiality
policy, Health & Safety policy, Equal Opportunities policy and all other policies as
relevant.
Skills and experience
• To have an interest in working with and supporting children and people.
• To be able and willing to engage with children and young people
• To be non-judgemental and appropriate when volunteering
• To understand and show a commitment to Equal Opportunities in volunteering
• Knowledge of local area.
Time commitment
• To commit to the weekly session as agreed.
• Any relevant training.
Community Works commitment
• Induction training to welcome volunteers into their role.
• Relevant training and development.
• On-going support, including regular supervision meetings.
• Reimbursement of agreed expenses.
This role requires a DBS