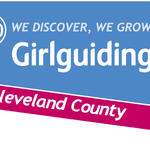 We give all girls and young women the opportunity to do amazing things. We give them the chance to experience life-changing adventures, to achieve their potential, to make a difference and to be their best.

ABOUT US:
Girlguiding Cleveland runs weekly meetings for girls aged 4 - 7 (Rainbows), 7 - 10 (Brownies), 10 - 14 (Guides) and 14 - 18 (Rangers). Leaders are given training and are requested to have DBS clearance. There is the opportunity to complete a recognised Girlguiding Leadership qualification with support from an experienced mentor. Units meet weekly during school term time following a varied programme of indoor and outdoor activities, including crafts, games, trips and adventurous activities, which provide challenge and fun. Volunteers will also have the opportunity to take part in fundraising projects linked to our residential property and campsite which are ongoing. There is also the chance to become involved in the organisation of events throughout the county such as camps and themed activity days. You can decide how much time you have available for volunteering with us then we can match your needs with the opportunities we have available. Just contact us so we can discuss things.
WHY OUR WORK MATTERS:
We help girls and young women grow and gain in confidence. We give them the skills to become mature, sensible, confident members of society and to reach their potential.
OUR VALUES:
Through fun, friendship, challenge and adventure we empower girls to find their voice, inspiring them to discover the best in themselves and to make a positive difference in their community
OUR AWARDS:
Adults can gain a recognised Leadership qualification. Girls and young women can gain awards eg Queen's Guide and Duke of Edinburgh.
THINGS WE ARE PROUD OF:
Helping every girl and young woman who joins us to grow in confidence and have fun.
Being accessible to all girls and young women.
WHAT WE LOOK FOR IN OUR PEOPLE:
The ability to work as a team and give as much time as they are able to support our organisation.
HOW WE ARE DIFFERENT:
We are a girl only organisation.
Our Articles

Girlguiding Cleveland
GIRLGUIDING UK
Find your place in our team of inspirational women, sharing their skills and passions with girls. Enjoy the opportunities guiding has to offer.