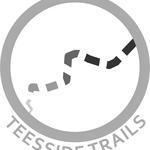 Encourage exercise and exploration via free or low costs events to ensure everyone builds up great memories around seasonal events. We also try to install pride in areas and create permanency via supporting window decoration and making them into trails to showcase the creativeness that exists on our doorstep. Teesside is an amazing place and we should all explore it!

ABOUT US:
We are a very small CIC that provides free or low costs events with a current focus on Middlesbrough but expand during christmas and other events. Outside of the events we also help support the community by running events such as Give a Coat a Home which recently saw 3000 pre loved coats find homes!
WHY OUR WORK MATTERS:
There should be no barriers to children attending events or having experiences, we aim to try and level the playing field by providing events for either free or for an incredibly low cost. We also make sure we give back to the community as much as we can as often as we can.
OUR VALUES:
Equality
Fairness
Compassion
Respect
THINGS WE ARE PROUD OF:
All of our trails
Our outdoor events
Our Christmas time offering
Teesside
WHAT WE LOOK FOR IN OUR PEOPLE:
We are looking for people that are flexible and don't take themselves too seriously. We really love outgoing people and being able to chat to the public is a very useful skill. If you feel like you want to try and build your confidence then this could be just what you need, there is no better time then dressed as a pirate in the middle of Stewarts Park!
HOW WE ARE DIFFERENT:
We don't think there is another CiC quite like us anywhere on Teesside!