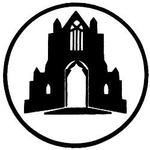 Guisborough Amateur Swimming Club
The Club's aim is to promote swimming in the Teesside area. Swimmers of all levels are offered the best opportunity to improve their swimming techniques through regular, first class, coaching and encouraged to participate in local swimming galas as individuals or as a team member.

ABOUT US:
We hope to help you improve your swimming, whilst you are with us and also give you the opportunity to make new friends. Above all, we hope that you enjoy your time as a member of GASC. We have a reputation for being a small and friendly club and are pleased for you to be part of this.
Guisborough ASC is affiliated with Swim England and all events are run under Swim England Rules. Swim England is the National Governing Body for swimming, establishing the Laws of the Sport and organising swimming competitions throughout England. For more information on Swim England check out their website http://www.swimming.org/swimengland/.
The Club uses the facilities made available at Guisborough swimming baths, Howlbeck Road, Guisborough (01287 633311). GASC has its own notice board in corridor leading to the pool. This notice board is constantly updated with information, especially galas and social events – so check it frequently. There is also a notice board at the poolside, showing personal best times and recent gala results.
WHY OUR WORK MATTERS:
We have over 60 swimmers who enjoy coming to meet their friends, keep fit and swim competetively.
WHAT WE LOOK FOR IN OUR PEOPLE:
Enthusiastic people who wish to contribute to their local community to make a real difference to the lives of young people in the community by encouraging confidence and resillience. 
Our Opportunities
Volunteer Lane Coach
Guisborough Amateur Swimming Club
Min. 0 Weeks Minimum weeks

We require volunteer lane coaches for our swimming club.