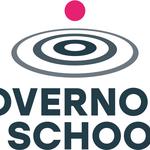 We find and recruit and support volunteers on school and academy governing boards across England and Wales. Offering a free recruitment service to all state schools to help them recruit governors and trustees. We work with businesses, universities and our partners to find volunteers

ABOUT US:
Education charity since 1999
School governance gives university staff and alumni the chance to support lifelong learning for children and young people.
We work with universities across England and Wales to place their employees and alumni as governors in local schools.
WHY OUR WORK MATTERS:
School governors have the power to improve education for children. Governors are
strategic and don't get involved with anything operational, instead working as board
members to support and challenge the school leadership. Find out how you can get
started as a school governor and start seeing the impact of your decisions.
About the role
School governors have 3 core functions:
• Setting the school's strategic
direction
• Ensuring financial probity
• Supporting and challenging the
headteacher
A strong and diverse governing board
ensures robust debate, which is key to
the effective running of a school.
Volunteering as a governor is a chance
to develop new and existing skills,
expand networks, and see first-hand the
difference you can make to education.
OUR VALUES:
Improving education for all children through effective school governance. Diversifying governing boards so they reflect the communities they serve
THINGS WE ARE PROUD OF:
Placing over 25,000 volunteers as school governors across England and Wales since 1999
WHAT WE LOOK FOR IN OUR PEOPLE:
Boards need a broad range of skills to
ensure they can support and challenge
effectively. Skills and knowledge of
education are important, but governing
boards also need people with skills in
areas including finance, data analysis, HR,
and problem-solving.
Your skills could help a local school.
You don't need to be a parent or have
experience working in education to be
a governor. It's more important that
volunteers are enthusiastic, committed,
and want to use their skills to make a
difference.
Our Opportunities
School Governor Voluntary Role
Min. 208 Weeks Minimum weeks

School Governor Voluntary Role
Governors are strategic and don't get involved with anything operational, instead working as board members to support and challenge the school leadership. Register and apply for this role directly on website: governorsforschools.org.uk