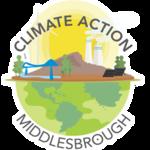 ACTES - Climate Action Middlesbrough
We aim to facilitate reductions in Middlesbrough's carbon footprint by creating a community – led movement for social change towards a sustainable environment and enabling communities to have a voice on addressing the changing climate. We aim to do this through the combination of education, awareness-raising, increased involvement and connectedness and delivery of practical projects.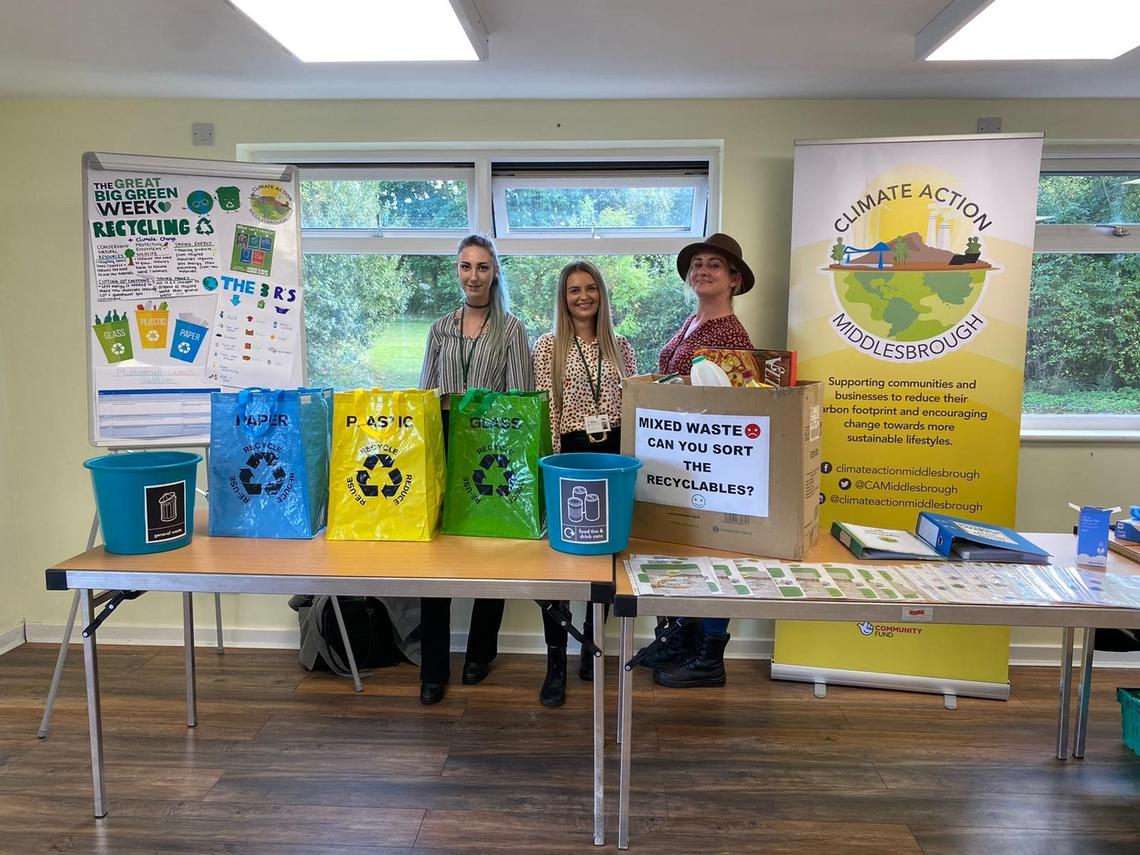 ABOUT US:
Climate Action Middlesbrough (C.A.M) is a three - year project funded by the National Lottery Community Fund, through the Climate Action Fund. The project is a partnership made up of the following organisations: Middlesbrough Environment City (lead partner), ACTES, Linx Youth Project, Tees Valley Wildlife Trust, The Other Perspective, Thirteen and Middlesbrough Council.
As a volunteer for us you have the opportunity to:
•Join one of the Climate Action Middlesbrough Forums (over 25 or under 25) and attend monthly meetings to discuss sustainable living in Middlesbrough.
•Join community driven projects such as litter picking, knowledge awareness days, and C.A.M stall events.
•Become an Eco - Champion Peer Mentor by taking our Peer Mentoring course.
The Peer Mentor course is a Level One Unit, accredited by the One Awards and will be delivered by the Mentor and Community Engagement Officers for Climate Action Middlesbrough, at one of our centres in Middlesbrough, over the course of a few days. The learning outcomes for the course include the following:
1.     Understand the role of a mentor.
2.     Understand the role of a peer supporter.
3.     Understand different support strategies.
4.     Understand the purpose of evaluation in  mentoring.
Why volunteer?
•Expand on your leadership, communication and organisational skills, which can be vital for life, such as in the workplace
•Enhance your CV for applying for employment
•Gain a sense of meaning that you are helping in our current climate
•Increase your confidence and motivation
•Gain recognition and enhance job prospects
WHY OUR WORK MATTERS:
Tackling the climate crisis is inevitibly important in today's society. That's why we focus on tackling it at a local, commmunity level. Those smaller changes combined, can make a huge difference. 
Education plays a huge part in being able to live more sustainably. In taking part in our courses and environmental awareness days, your knowledge can be expanded and shared with others in the community.
Climate Action Middlesbrough plays a vital role in helping to meet the aims of Middlesbrough's Green Stragety.
Middlesbrough Council is setting out an ambitious 10-year vision to develop a green agenda designed to rise to the challenge of climate change, as well as support and improve biodiversity in and around Middlesbrough. The green strategy will include measures such as biodiversity, as well as increasing recycling rates, addressing health inequalities, providing and sustaining more green transport options, food security and energy reduction, all based around the ten One Planet Living principles to ensure Middlesbrough embodies them.
In doing this, it sets a programme to meet Government targets for the reduction of greenhouse gas emissions and make the town more climate resilient to ensure we are prepared and can adapt to changes in the climate, as well as to minimise the environmental impact of Council services in the future.
Broadly, the Strategy has three key aims to meets its obligations:
To make Middlesbrough Council net carbon neutral by 2029
To ensure Middlesbrough as a town is net carbon neutral by 2039.
To make Middlesbrough a lead authority on Environmental issues
WHAT WE LOOK FOR IN OUR PEOPLE:
As a volunteer for us, we expect you to have:
Some knowledge of the climate crisis and ideas on how to tackle it (or the willingness to learn about it)
Willingness to work as part of a team
Passion for change and drive to implement that change
The flexibility to be able to attend our courses/volunteering events of your choice
The motivation to help and encourage others within your community to live more sustainable lives
HOW WE ARE DIFFERENT:
Our project is a led by charity organisations and funded through the National Lottery Community Fund.
We want to make a difference for the sake of bringing communities closer together, which is more important then ever now as we have faced COVID - 19, spreading environmental awareness, and helping people to make not only more sustainable, but more healthy lifestyle choices which can boost their overall well-being.