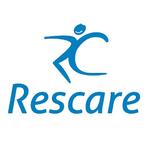 To provide peace of mind to the parents or relatives of people with learning disabilities, ensuring that advice, support, and information are available

ABOUT US:
Rescare was founded in 1984 by parents and friends of people affected by the closure of large NHS hospitals for people with learning disability. Run "by families for families", Rescare is based in Stockport and has members all over the UK.
Throughout all this time Rescare has been available to members and their families to offer independent advice and help guide through problems with learning disability placements.  We maintain a telephone helpline Monday-Friday 9am-5pm and an email contact. We have expertise and experience in this field which is available to all our volunteers.
WHY OUR WORK MATTERS:
Rescare continues to campaign for proper provision in terms of social care, health care, education and residential/housing provision
For over 35 years Rescare have been setting change in motion to transforming the lives of families with a learning disability and we want to continue this important work as we move into the future.
OUR VALUES:
We advocate the meeting of needs and the promoting of choice.
We seek choice in education, housing and care provision, not 'one size fits all' solutions
We support for the rights of parents and family carers to be consulted and listened to.
We believe that professionals and families in partnership can achieve the best outcome with the best value for money.
WHAT WE LOOK FOR IN OUR PEOPLE:
We are looking for people who have a genuine interest in making a difference in the learning disabled community.
The qualities we look for are:
To be reliable and have a genuine interest in the desire to make a difference in the lives of people with learning disabilities.
Honest and trustworthy.
Good communication skills.
Patience and a warm and friendly attitude.
HOW WE ARE DIFFERENT:
We are a small UK based charity that prides outselves in doing what is right for families whilst promoting choice and equality.
As we are small you will get to know all of the team and feel part of something very special.
Our Opportunities
Volunteer Befriender
Min. 52 Weeks Minimum weeks

Volunteer Befriender
Mental Health, Disability, Families
To provide peace of mind to the parents or relatives of people with learning disabilities. Ensuring that advice, support, and information are available in a timely fashion. All application to be submitted to nicola@rescare.org.uk