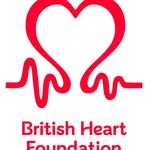 British Heart Foundation - North Yorkshire & County Durham
Our mission is to end heartbreak from heart and circulatory diseases.

ABOUT US:
Heart and circulatory diseases are heartless. They are the leading cause of death in the UK, killing more than 1 in 4 people.
We fund research into all heart and circulatory diseases and the things that cause them. Heart disease. Stroke. Vascular Dementia. Diabetes. They're all connected, and they are all under our microscope.
WHY OUR WORK MATTERS:
2021 was our 60th birthday, marking six decades of progress. 60 years' ago, the treatment for a heart attack was bedrest and painkillers, and the majority of babies born in the UK with a heart defect didn't make it to their first birthday. Today, thanks to research, 8 out of 10 babies born with a congenital defect survive to adulthood and the annual number of deaths from heart and circulatory diseases in the UK has halved.
In just 60 years, BHF-funded research has turned science fiction into reality, giving us machines that can restart hearts, the ability to fix arteries in tiny babies and the power to give someone a heart they weren't born with.  
Our vision is a world free from the fear of heart and circulatory diseases. It's a bold ambition, and we cannot achieve it alone.
By 2030 we want cures for inherited heart conditions, to halve the number of deaths from stroke and to find ways to prevent and treat vascular dementia. We want every child born with a heart condition to lead a long and healthy life. We want thousands more people to survive a heart attack. We want to triple the number of people surviving a cardiac arrest.
We want everyone to have access to the best available treatment and care.
That's why our work is as urgent and vital as ever. Our research is the promise to protect the people we love. Our parents. Our children. Our brothers. Our sisters. Our grandparents. Our closest friends.