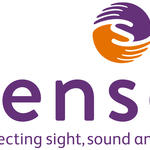 For everyone living with complex disabilities. For everyone who is deafblind. Sense is here to help people communicate and experience the world.

ABOUT US:
We believe that no one, no matter how complex their disabilities, should be isolated, left out, or unable to fulfil their potential. Our experts offer support that's tailored to the individual needs of each person, whether that's at our centres, through our holidays and short breaks, or in people's own homes. In addition to practical support, we also provide information to families, and campaign for the rights of people with complex disabilities to take part in life.
WHY OUR WORK MATTERS:
We help people develop the skills to enjoy everyday things like having a conversation, enjoying friendships and living independently. 
We offer personalised and flexible services for everyone who needs us, for as long as they need us - providing early intervention for children, helping young people access education, and supporting the transition into adulthood and beyond. 
We support people in their home and in the community, in their education and through our holidays, arts, sports and wellbeing programmes. 
Click this link to learn more about Sense.
Our Opportunities
Sense Virtual Buddy Volunteer 
Min. 12 Weeks Minimum weeks

Sense Virtual Buddy Volunteer 
Mental Health, Young People, Disability
Sense Virtual Buddying volunteers make a real difference to supporting young people and adults who may be lonely or isolated. Sense matches volunteers with disabled people to meet for an hour a week on Zoom or over the phone.